After introducing coding into the curriculum, the Conservative party has just promised to invest a further £20 million into developing digital skills in the UK. If you can't wait for the results, you can always take you pupils to swot up on skills at the The Centre for Computing History.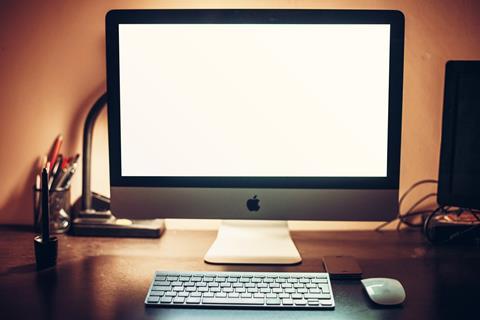 The Centre for Computing History describes its core purpose as increasing understanding in developments in computing over the past 60 years through exploring the social, cultural and historical impact of the digital revolution.
The charity and museum in one opened in Cambridge in 2013 and is home to a collection of 24,000 items. It also offers workshops, interactive exhibits and informative tours to help children get to grips with the idea of computing and coding.
Learning at The Centre for Computing History
The charity has its own creative educational programme led by Dr Anjali Das.
The centre has clear links to the Computing curriculum, as well as Science, Technology, Engineering and Maths (STEM), but also offers experiences in other subjects such as History, English, Art and Design.
Upon visiting, schools can go on a guided tour or take part in programing and coding workshops.
Guided tours
There are two types of tours available; Computing History and Gaming.
The Computing History tour includes a standard tour of the centre whilst students learn the answers to questions such as;
• How can a computer be programmed by a strip of paper?
• Why does a huge block of old-fashioned memory have less capacity than a tiny chip in a mobile phone?
• What is binary?
Students will also learn about the advances in technology over 50 years of computing history and discover how computers have radically transformed our lives.
The Gaming tour, meanwhile, will allow schools to explore the development of games consoles and learn about game design, mechanics and narrative as they learn about the development of graphics from 8-bit to HD.
Each game discussed will be playable in the gallery, and the tour will also cover the growing cultural, social and economic importance of the games played by children every day.
Workshops
There are three one hour workshops available, all of which take place in the Hauser Studio, which is themed like a 1980s classroom. The three workshops that are linked to the National Curriculum are;
Coding in BASIC on the BBC Micro
Students will use original 1980s BBC Micro computers to gain an understanding of computer programming.
They will be taught to write and understand simple computer programmes in BASIC, which is considered as one of the most helpful coding languages ever created. They will also learn how to break down a problem into logical steps.
Introduction to Phython
In this workshop, students are introduced to Phython, a more versatile and modern computer language.
Phython is known to be a way to get into modern programming but can also lead into more complicated languages such as Java and C+.
Controlling External Objects
This workshop showcases physical computing whilst demonstrating how a piece of code can affect objects outside of the computer – which is a vital step in understanding the function and value of computing.
The Raspberry Pi computer system will be used to control a number of external objects such as blinking LED's and motors as an example.
School visits are welcome between Wednesday and Sunday and can be designed to build on students' interests, questions and discoveries.
For more information visit www.computinghistory.org.uk.