Ashley Andrew, Hyundai Motor UK's president, spoke to us about why they're investing £1m to get thousands of children on educational visits.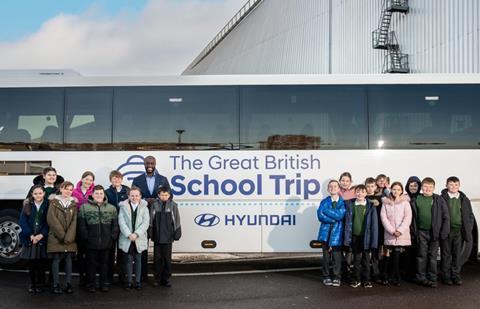 Q. Why was it so important to Hyundai to launch The Great British School Trip programme?
Ashley: We found in a study that school trips are swiftly on the decline with the cost of travel, parents not being able to afford to cover additional expenses, the cost of entry fees, and lack of staff being listed as some of the top reasons why.
School trips not only bring learning to life, but they provide some of the most exciting memories for young people. They are crucial to encourage greater engagement and inspire children's future ambitions; I know that's what they did for myself and have done for my children. Which is why we passionately believe in The Great British School Trip programme.
In order to prevent school children missing out on these crucial trips, we are offering bursaries to help 25,000 children most in need with booking fees and travel costs.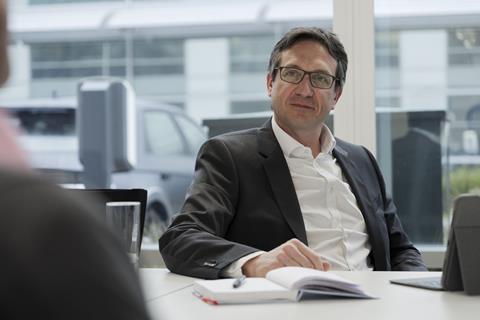 Q. It has been shaped around Hyundai's vision for the future, Progress for Humanity, with a focus on four themes. What role can school trips play in these areas?
Ashley: As part of our vision to support Progress for Humanity we are striving to provide freedom of movement to everyone by investing in mobility services, whether that's improving society's clean energy goals or creating innovative solutions to solve problems.
We want to foster our ambitious next generation and the excursions offered through the programme are centred around four themes, while also supporting the curriculum by covering important subjects such as art, maths and STEM.
With these foundations, the trips available through the scheme will offer all children the same chance to grow, learn and shape the formative experiences:
Breakthrough and Discoveries: Investigating the moments of genius that have enabled humanity to progress.
People and the Planet: Empowering young people to play an active role in creating a sustainable future.
Journeys and Adventures: Celebrating how journeys can broaden horizons and help young people step outside of their comfort zones.
Imagination and Curiosity: Exploring the power of imagination and how it can be harnessed to change the world.
Watch the launch video:
Q. Why are school trips so important?
Ashley: When you're a child, it's great to get out and about to bring your learning to life, so it's no wonder it's such a key memory for so many. Getting out of the classroom not only creates memories, but fundamentally also brings a sense of excitement to a particular school subject.
We also recognise that, for many young people, Covid has disrupted the physical education process massively. While being back in classrooms is a welcomed sense of normality, getting kids back on school trips for those extraordinary educational experiences should remain a priority.
Also, school trips are often the first opportunity for a child to gain a sense of independence, so it's no surprise that many people remember the small things like reserving the back of the bus and spending time with friends in a new environment.
"Since launching in January, we've had 2,100 schools already register, and over 500 trips have already been approved."

Ashley Andrew, Hyundai's president
Q. What do you see as the link between school trips children get to experience and their career decisions?
Ashley: School trips offer a window to paths and opportunities that children may not otherwise consider, helping to ignite passions and interests from an early age. In our research, over a third of parents admitted that school trips had such an impact that they shaped their future career path.
Yet with school trips on the decline, many children are not offered this opportunity to have new experiences outside of the classroom. Education is a key facilitator of social mobility, so limited access to school trips will have a significant impact on the diversity of career opportunities available to children later in life.
We hope to increase equality of opportunity by giving all children access to school trips, so that they can find inspiration in the success of human endeavours and bring their learning to life beyond the classroom. This will not only accelerate their progress within school but lay the foundations for discovering the passions they choose to pursue later in life.
Q. What has the reaction and take-up been so far?
Ashley: Since launching in January, we've had 2,100 schools already register, and over 500 trips have already been approved. We are so thrilled with these results, as this means that our bursaries have helped 27,740 young people across the UK learn, create memories, and shape their future goals.
In addition to this, over 350 venues have also shown their support for The Great British School Trip by signing up as trip locations, including Peak Activity Centres, The YHA, Disney Theatrical and The V&A, amongst others.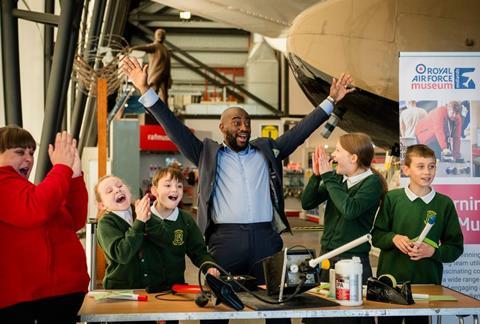 Q. How can teachers take part?
Ashley: Teachers can register their school by visiting the Hyundai Great British School Trip website. An interactive map of the schools and partner venues that have already registered in the programme can also be found here.
"In our research, over a third of parents admitted that school trips had such an impact that they shaped their future career path."

Ashley Andrew, Hyundai president
Q. Can you share your own experience of school visits?
Ashley: Even though my school trips were some decades ago, I can still remember them, which just shows what kind of effect these experiences can have on young people. I quite vividly remember going to Warwick Castle and being fascinated by the dungeons; all of a sudden something you might consider as no more than an ancient building comes to life with the events that happened within it.
I do remember another to the British Transport Museum, too. It's hard to say if I would have ended up working in the automotive industry without that trip, but I believe your passions are built on experiences and that was certainly one of those experiences.