We spoke to Nick Robinson, a former member of the Great Britain Ski Team, about why it's important for children to spend time outside the classroom, how being on the ski slopes can help build confidence and his own school trip memories.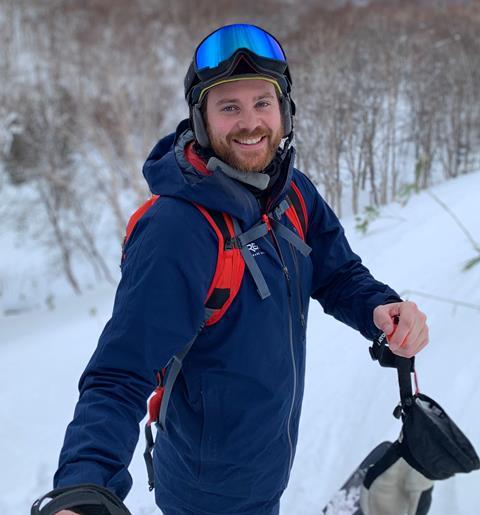 Tell us a little bit about your school life
It was very much a challenge, given I was away so much of the year. It meant fitting back in and that got more difficult the older I got. Thankfully, I performed well in all classes, apart from in English where my dyslexia had a big impact. Being in the higher sets, I sometimes stuck out as the naughty one, but I was never in too much trouble that it impacted my studies.
How did you juggle school with your aspirations of competing at the highest level of skiing?
As I got older and earnt my place on the British Ski Team, I had to spend more time abroad. Thankfully, my teachers were incredibly supportive and went out of their way to provide me with the work I would be missing when travelling. I attended the British Ski Academy in Chamonix most winters, where there were teachers on site to help us across a range of subjects. My skiing journey started aged 8. My dad was an ex-ski racer, and after he had taken my brother up for his first lesson, I begged to join them.
Why do you think it's important that children spend time outside the classroom on educational visits?
I am a big advocate of creating plenty of opportunities for children to experience different cultures and spend time in the outdoors. If everyone could see what children learn during their first week skiing, compared to a standard school week, I don't think anyone would be against a child missing a week of classroom work. By the end of the week, their confidence levels are sky high, they have learned a new sport, made new friends, and spent the whole week outside exercising. Skiing really does have so many benefits for children.
"If everyone could see what children learn during their first week skiing, compared to a standard school week, I don't think anyone would be against a child missing a week of classroom work."
Are there any more benefits for a school ski trip?
I think it really is a unique experience, they learn so much about the mountains through the course of a week, gain confidence and generally have a great time. I often think that as adults we don't spend enough time "playing". When we go skiing it is one of the few times each year we actually get to play, in a non-competitive way, so giving that gift to a child means that when they are older, they will enjoy it even more.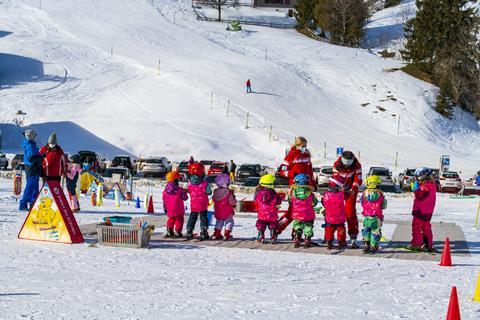 How can teachers keep costs as low as possible when organising a ski trip?
The biggest thing that can be done would be to avoid going during school holidays. Prices will be at least 50% cheaper, if not more. Picking a destination that is reachable by coach also helps and finding a smaller, less known resort is likely to result in lower lesson and rental costs. You can also head to a UK-based slope, which I would also recommend doing before their first trip, but it cannot fully replace being on the mountain for a week.
Do you think any of the lessons you learnt while outside the classroom contributed to your success?
I learned a huge amount whilst travelling as a ski racer. I think I use more of these skills day-to-day than those I learned in the classroom. The biggest lesson I have taken from skiing is that it is okay to fail and make mistakes. This has given me a real gung-ho approach to work and life, where anything feels possible, and if you fail trying, it's okay – at least you tried.
Do you recall any school trips or overnight visits from your time at school?
I remember a couple of trips, one was to an outdoor activities centre which was great, and the other to La Rochelle in France. I think school trips are important for children to develop and I have some fond memories from the trips I attended at a young age.
Nick went from the British Ski Team to becoming a money broker in the city. After deciding to follow his passion he returned to the ski industry to create Maison Sport, an independent ski and snowboard instructor provider, specialising in ski instructor-led breaks.