British explorer Ed Stafford has spoken about why it is vital that children experience adventure outdoors and reflects on his own school trips as a youngster.
Ed Stafford holds the Guinness World Record for being the first person to walk the length of the Amazon River and now hosts shows on the Discovery Channel.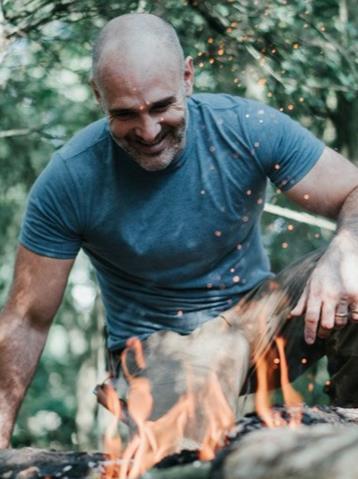 Speaking to STO magazine about the new Camp Wilderness summer experiences he has designed, to give children a real taste of Bushcraft survival, Ed said: "I always see adventures as a crucible for self-development. If you're throwing yourself into a scenario in which you don't have all the answers then suddenly you have this little melting pot of coming up with new ideas, thinking outside the box, and learning and growing.
"If you don't have that, if you're stuck indoors, you're not expanding or growing. That's why it's so critical, especially at the moment. You never have the answers if you haven't done it before."
The five-day residential he has designed is inspired by his own experiences and includes archery, advanced fire lighting techniques and tree identification. It is available at two Camp Wilderness locations - Cornbury Park in Oxfordshire and Cuffley Camp in Hertfordshire - this summer.
Ed said that while he didn't thrive as much as others in a classroom environment, he remembers going on a Cumbrian adventure - a geography field trip which involved gorge-walking and other activities while at school.
He added: "It was great - we did things like jumping into plunge pools and getting soaking wet but you were allowed to do these things and it felt like you were being quite naughty.
"I went on scout camps too - they are all just good wholesome experiences in terms of learning about life and how to deal with people. For some reason it's more wholesome in the outdoors."
All of those outdoor trips were very much part of why I grew up in the way I did, with an affinity to nature."

Ed Stafford, explorer
"Time spent outdoors, especially unstructured time, is so important. You're outdoors, you're learning and making things up as you go along."
Camp Wilderness and school trips
In addition to new family Wilderness Weekends available this summer, Camp Wilderness also runs three and five day summer camps for children aged eight to 14.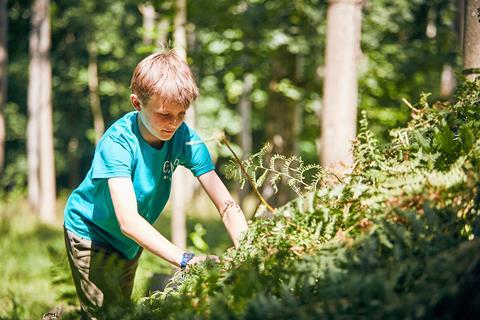 Max Folkes, managing director of Camp Wilderness, spoke of the importance of getting children learning outside of the classroom: "The research shows that outdoor education is a vital part of character building in children and whether it be a museum trip or a bushcraft residential, it's so important, especially for that transition from Year 6 to 7.
"We've got about 600 schools due to come out to us this summer. If schools can't come on a school trip, they may be able to get groups of parents to organise the trip through Camp Wilderness. We refunded 100% all schools and parents with bookings and we're offering the same this year. If we can't operate, we will give them a full refund. We want people to book with ease."