With International Literacy Day coming up on 8th September, we look at a selection of locations and attractions offering English and Literature links.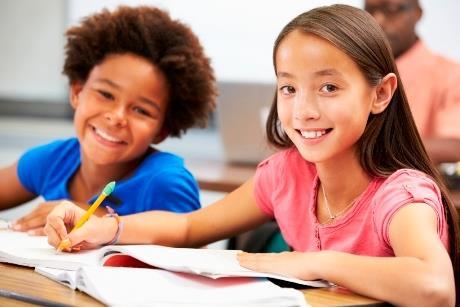 International Literacy Day is just one day but teachers will be looking for inspiration for trips linked to literacy and literature all-year round. Here are some ideas for starters:
Literature in London
The Warner Bros. Studio Tour – The Making of Harry Potter, in Watford, is sure to capture the imagination of any student. From magnificent set designs and costumes to having a go on a broomstick, you'll find yourself with plenty to see and do when visiting with your class. Plus, the attraction offers a variety of workshops tying in with the novels and films. Suitable for Key Stages 2 to 5, English sessions can cover subjects such as pitching, instructional writing, script writing and screenplay stories.
Madame Tussauds in London is now offering a 'fake news' workshop which aims to tackle issues facing the media today with fake reports. Students taking part will leave the museum haven't learnt how to identify fake news and the impact it has on audiences. this workshop is suitable for Key Stage 2 and 3 students.
If you're in London, why not also take part in a Sherlock Holmes walking tour and visit some of the iconic filming locations from film and TV adaptations. You can also visit the Sherlock Holmes Museum complete with fictional artefacts and props which all tell the stories of Arthur Conan Doyle's fictional hero. Whilst walking the streets of London, pupils can learn about a variety of buildings, hear some of the stories as told by Doyle and create their own ideas for characters and tales.
Literature all around
Would you believe that parts of Birmingham are supposedly the inspiration behind J.R.R Tolkien's stories? In 1896 Tolkien's family moved back to Birmingham and originally lived in a village called Sarehole, thought to be the inspiration behind Hobbiton and the Shire.
For visiting schools, there's a Birmingham Tolkien Trail map which takes in locations linked to the author, from Sarehole Mill where he would play as a child, to Moseley Bog and Joy's Wood, a place for adventures, and Perrott's Folly and Edgbaston Waterworks Tower, two towers believed to be the inspiration behind the Two Towers of Gondor in the second The Lord of the Rings book.
VisitScotland has recently unveiled its new Storybook Trail which provides teachers with a map of key locations across the country that have links to famous children's' authors. From Harry Potter ties to peter Rabbit, schools can decide to follow the trail or visit specific sites when travelling to Scotland.
Visits to Cumbria and Lake Windermere wouldn't be complete without visiting The World of Beatrix Potter, a museum dedicated to the author of books such as Peter Rabbit and The Tailor of Gloucester. At the museum, pupils will find the lovable characters, and will be able to learn about the writer behind the stories. Downloadable teaching resources are available, suited for Primary groups and appearances from characters can be pre-arranged.
You can't study Literacy and English without mentioning Shakespeare. A trip to Stratford-upon-Avon and to one of Shakespeare's family homes can truly immerse pupils in his early life and his work. School groups can take tours of the locations and workshops will help pupils learn more about the Bard and his written and performed works.