To celebrate Shakespeare Week, here are some top activities and attractions for schools to celebrate the life of the playwright all-year-round.
1. Cawdor Castle, Scotland
Built as a private fortress by the Thanes of Cawdor, the ancient medieval tower of Cawdor Castle (pictured above) is still home to the Cawdor family to this day. But did you know that it has historical connections to Shakespeare's Macbeth? The titular character of The Scottish Play was a real man, born about the year 1005. Shakespeare's play follows the character of Macbeth, who is told he will become the 'Thane of Cawdor'. Artistic licence aside (the castle itself didn't exist in the real Macbeth's time), it's a remarkable site that is steeped in intrigue and legend.
2. Shakespeare's Globe, London
Shakespeare's Globe on London's south bank almost goes without saying, being the most faithful reconstruction of the theatre for which Shakespeare worked and wrote. School guided tours at the attraction include the Sam Wanamaker Playhouse Tour, detailing how the classic Jacobean indoor space was reconstructed; and Shakespeare's Southwark walking tour, which delves into the history of Bankside and Elizabethan London including a stop at The Rose Playhouse, where some of Shakespeare's earliest plays were first performed.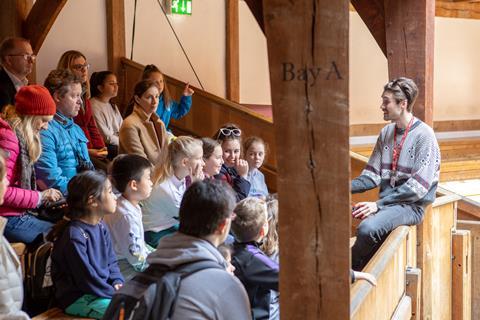 Shakespeare's plays are brought to life even further with live demonstrations of combat techniques, Elizabethan dressing and 17th-century printing processes, which can be booked on their own or in addition to a guided tour.
3. Royal Shakespeare Company, Stratford-upon-Avon
Stratford-upon-Avon is the appropriate home to the Royal Shakespeare Company, the world-renowned company that brings Shakespeare's plays to international stages. All of its productions begin in Shakespeare's hometown, and performances can be enjoyed in all three of their local theatres. The likes of David Tennant, Sir Ian McKellen and Dame Judi Dench have all starred in RSC productions.
Not only are the theatres worth a visit; schools can take part in acting workshops at the company's Clore Learning Centre, which involve students exploring a Shakespeare play and unlocking its language in the same processes used by RCS actors. Full- and half-day workshops can be tailored for all Key Stages and can even end with a performance by the students themselves.
4. Shakespeare's Birthplace, Stratford-upon-Avon
Schools can step inside Shakespeare's Birthplace – William Shakespeare's childhood home in the heart of Stratford-upon-Avon. Pupils will hear tales of Shakespeare's family life and get up close to objects as they discover how the extraordinary playwright continues to shape our lives today.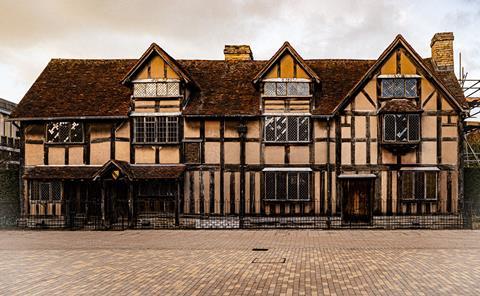 Groups can also make time to visit Mary Arden's Farm nearby, the childhood home of the Bard's mother. Specialist outdoor education workshops offer student an authentic Tudor learning experience, while bringing Shakespeare to life in a positive way.
You can read about one school's experience at the farm, that we featured previously as a Case Study, by clicking here.
5. Rufford Old Hall, Lancashire
One of the country's finest 16th-century Tudor buildings is Rufford Old Hall, under the care of the National Trust. It's most famous for its Great Hall and the fact that William Shakespeare may have spent some time there in his youth.
Evidence suggests the young playwright stayed at Rufford Old Hall for six months in the 1580s, under the name of William Shakeshaft. Thanks to Honigmann's 1985 book, Shakespeare: The Lost Years this theory gained considerable footing. It is also assumed that Shakespeare himself performed in the very same hall.