Why is it important for children to have time in the natural environment and to reset away from their screens? Explorer Ed Stafford shares his views.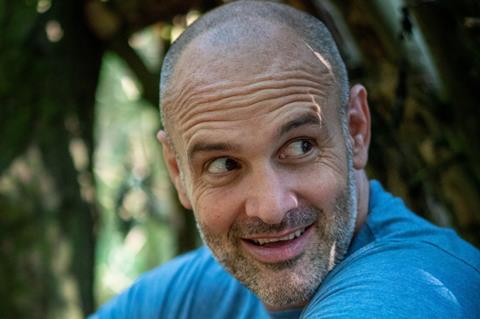 Ed Stafford holds the Guinness World Record for being the first person to walk the length of the Amazon River and now works in collaboration with Camp Wilderness, a residential summer camp which gives children and families the chance to be immersed in the natural world. Camp Wilderness is run by The Bushcraft Company, which offers outdoor education for school children.
Speaking about what opportunities the summer camp can offer families, Ed said: "I know that if I go to Camp Wildreness, I will have a really wholesome experience by learning new skills, meeting new people and being outdoors, which allows me to reset.
"You don't need any specific equipment to come along. It's not about going out and buying the latest gear, as long as you've got some walking boots that won't fall apart, a complete novice can get involved. Everything designed for our residentials means beginners can get involved."
Spending less time engrossed in technology and more time outside is something Ed is very passionate about, and according to the ex-army man, more needs to be done to strike the correct balance.
He told us: "I have my phone on my desk all day, then at 5pm, I put it in my drawer and lock it away so I don't sit on it all evening. I do think having these little mini computers in our pocket will persist, I couldn't lock it away all day as I need it for my job, but we need to get to a stage where we manage it better.
"There was report in The Guardian that 16% of toddlers are using tik tok which is unbelievable. I think teachers and parents are having to swing against the tide at the moment and the easiest and safest thing to do is to put children in front of a screen, but there isn't any magic to it.
"As a society we've gone down a road which isn't terribly natural. People marvel at this feeling of freedom and connection when they get outdoors to climb a hill or something, which is when they take a step back and think 'wow, this is great'.
"I think it's amazing it's taken us this long to work out how beneficial being in nature is. It's not just access to it either, it's by interacting with it that we see where the magic really happens."
Ed added: "There are lots of kids that don't have any access to the outdoors that literally go from home to school on a bus and don't get any time in the outdoors. I just think it's the most valuable thing you can do."
Let your pupils and their parents know about Camp Wilderness so they can embrace nature themselves, and perhaps it can lead to further experiences through your own school residentials. Whatever you do, it's clear that getting children away from screens and closer to nature is a good thing. So let's do it.