The BBC Countryfile presenter speaks to us about his latest campaign and shares a special school visit memory.
Adam launched a UK-wide initiative #FeedMeTruth to encourage schools and nurseries to help children understand where the food on their plate has come from.
We caught up with him about what's involved and how it links to learning outside the classroom:
First of all Adam, how did you get involved with the campaign?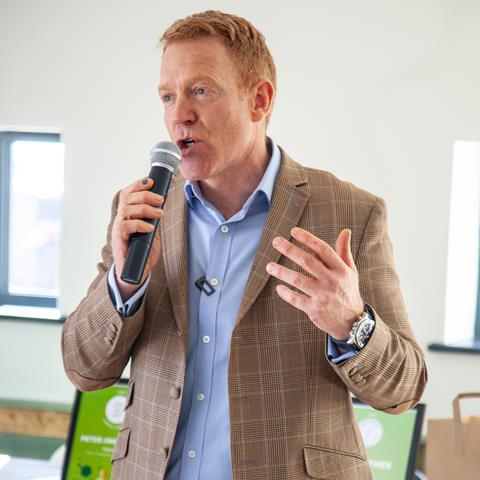 Working on Countryfile, I have met hundreds of farmers across the UK producing a whole array of produce so I guess it's now part of my DNA.
I know how much energy and effort goes into producing good quality food of all types.
It's about that trust in the food supply chain, so that when you buy anything, what it says on the label tells you where it comes from.
Avoiding any mistruths is really important.
Why is it so important for children especially to understand where their food comes from?
As a kid, me and my sisters used to watch my mum cook; we used to talk about what was on our dinner plates which I think is really important.
It's also about understanding where food production comes from, there's a lot of noise on social media about food production systems, some of it true and some false. I don't mind what people eat, there just needs to be sensible conversations about the impact of agriculture on the environment and specific crops, animals or production systems.
Spreading that across all nurseries, Primary and Secondary schools so that children, who are the adults of the future, get a better understanding of what's on their plate and where their food has come from means they can make informed choices and from that comes health and wellbeing.
Tell us about your experiences of the impact of learning experiences outside the classroom?
My dad was a pioneer when it came to rare breeds conservation and to pay for his expensive hobby he opened the Cotswold Farm Park back in 1971. It was probably the first open farm in the country. He was a great communicator and brilliant at telling stories about rare breed conservation.
My business partner and I now run the Cotswold Farm Park and we get about 160,000 visitors coming in a year including lots of schools. We're continuing that work, trailblazing the communication of the wider farm conservation and food production.
About the campaign:
#FeedmeTruth aims to connect and engage the supply chains behind all school food with what's on the child's plate. The project is being operated by Happerley, a not-for-profit organisation founded by farmers. For more information and to sign the petition visit: www.feedmetruth.co.uk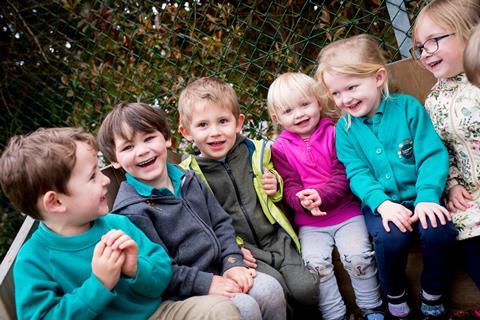 We see so many kids coming to the farm park, whether it's to watch ewes giving birth and learn about reproduction, or seeing us milk a cow on stage or pumpkin picking. We see them learning and how excited they get. Many schools are well versed on agriculture and they know all about the different types of animals and meats but there are other schools and teachers and parents who have a void of knowledge. We're not judgemental on that, we're just really happy to teach them to learn about it in a fun way. That really works.
When I was a kid I wasn't very academic and I was much better learning vocationally than I was in the classroom. Loads of children learn when they get outdoors and particularly visiting farms; there are some great initiatives out there such as Open Farm Sunday which is hugely successful,
Nearly a third of five to seven-year-olds asked in a British Nutrition Foundation (BNF) survey thought that:
Cheese came from a plant, not an animal.
Fish fingers are made of chicken.
Tomatoes grow underground
More than four in five Primary age school children said they would like to visit a farm to find out more about where their food comes from.
What does being outdoors do for childrens' wellbeing?
It's well known that if you can go outside and get fresh air it's good for you, it's also good to be eating a healthy diet and from that comes a lot of health and wellbeing.
We took some sheep into a school in north Birmingham in a fairly deprived area. A number of children who joined the school didn't know how to use a knife and fork which I found quite shocking. There were loads of these kids who were screaming and shouting about the sheep, it was like I'd introduced an alien into the room. It really struck me that there's a huge section of our society today who haven't got a clue about farming or where their food comes from.
"You can ask some children where milk comes from, they say a supermarket. It's shocking that in some instances that's the truth."
We have an incubator with eggs hatching and chicks children can hold. We talk to them about growing chickens for eggs or meat and they do that while holding a chick - it really helps for it sink in. I get a huge amount of pleasure watching children learn. In agriculture there's every topic for teachers too, you've got everything from Biology to Science and Maths.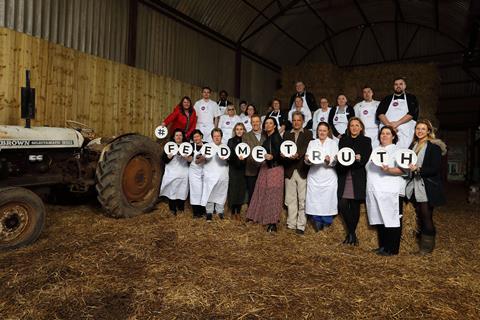 Can you share one of your school trip memories?
I remember when I was at school we actually came to my dad's farm park and despite having grown up there I was really excited about it because all of my school mates were going to see what we did.
My dad got us to help move some sheep across the field and I still remember the excitement of all of my friends - we were probably about ten. On the coach going back to the school everyone was talking about how great the day was, it still sticks with me today when I meet school parties that come to the farm park now.