We look at four school trips with a tasty outlook on learning.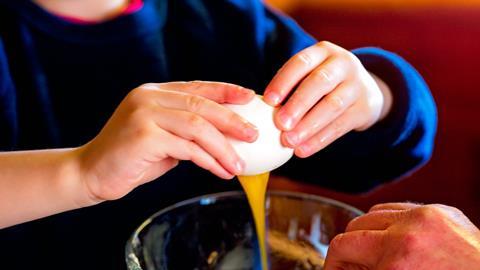 There are a number of ways that you can teach your class about the food industry and healthy eating, with nods towards Science, History and Business Studies amongst the many curriculum links that these visits offer.
Initiatives such as the Tesco Eat Happy Project use online communication such as Google+ Hangouts to give children a virtual school trip. Those behind the Eat Happy Project say the approach will ensure that children from deprived backgrounds do not miss out, because it offers "a cheaper way of giving children access to overseas field trips".
But sceptics say that the online 'trips' will never be able to match a genuine outdoors experience. From farm trips to learning how food is made in one of the most popular UK chain restaurants, here are five outside the classroom school trip ideas on how to keep your pupils hungry to learn.
1. Pizza Express
Yes, we've all eaten them – children and teachers alike – but do you really know what goes into making your favourite margherita?
If you want to find out then the Pizza Express chain runs free visits for local Primary schools, where the staff turn their kitchens into classrooms. A chef teaches your class how to make the pizza including how to knead the dough.
The kids should have a great experience while picking up some useful skills as well and an ingredients quiz should teach them about the various food stuffs that go into making their pizzas.
2. Walk Eat Talk Eat
Walk Eat Talk Eat leads foody tours around London and its not just relegating the school children to chicken nuggets and chips. The company takes students to street food markets, cafes, delis, restaurants and shops to see and taste different foods first-hand.
WETE has already done tours themed around celebratory food, food from around the world, traditional British food and sweets and treats.
Pupils will learn about the history of the area in which they tour. On the schools' version of the East End tour they try mini pies from Spitalfields Market; visit one of the Bangladeshi shops on Brick Lane for a samosa or some pakora; go via a market stall to try some Italian street food; and finish with some unusual pastries from a shop that's all about traditional British products.
2. Manor Farm
If you want to teach your class about how their food is produced, they can quite literally walk their way through the food chain on Manor Farm in Leicestershire; see wheat grow, bread made at the on-site bakery and loaves sold in the farm shop.
The farm hosts regular school visits throughout the year and takes a great deal of pride in passing on its excitement towards sustainable farming, and the food chain as a whole, to the next generation.
3. Weald & Downland Open Air Museum
For food education with a historical twist, this educational Kent attraction has a regular programme of domestic and craft demonstrations for students to join in with, including cooking in its Tudor kitchen and milling flour in its working watermill.
The Victorian Cooking workshop for Key Stage 2, which takes place in the onsite Walderton House, considers the contents of a 19th century grocer's basket and where in the world it was grown. Students will compare what we may buy today with what was available to the family who lived in a house similar to Walderton in the Victorian era.
The class then helps with a simple Victorian recipe for drop scones, which will be cooked on a griddle over an open fire. At the end everyone will have the opportunity to sample the dish.
4. Food For Life
The Food for Life (FFL) project from the Soil Association encourages education about food and healthy eating. Initiatives such as its 'Visit a Farm' are aimed at getting children outdoors to experience a real working farm reconnecting them with where food comes from.
FFL has worked with farms across the UK to help them prepare for educational school visits, so pupils can get the most out of their trip. It suggest to schools that by building good links with their local farm, they may want to set up a regular programme of visits throughout the year and learn about the natural cycles from planting right through to harvesting.
Some schools have actually set up their own farmers markets on school grounds, inviting in local farmers and other suppliers to sell their produce.
FFL has created a farm finder so teachers can look up their local farms which are involved.