David Walliams' The Boy in the Dress will open at the Royal Shakespeare Theatre this November, featuring strong messages for children.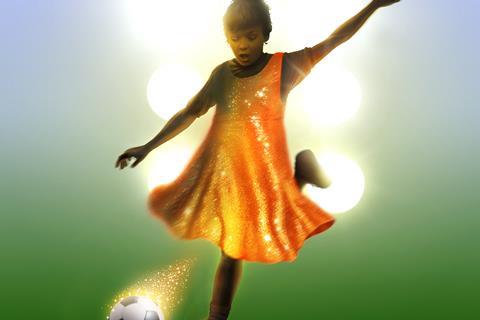 The new musical, which is based on the popular children's book by the same name, will play for eighteen weeks at the Royal Shakespeare Theatre in Stratford-upon-Avon from November 2019.
The musical will include songs by Robbie Williams and Guy Chambers and will make up part of the Royal Shakespeare Company's (RSC) winter season.
Public booking will go on sale from 18th March 2019. The show is currently booking until March 2020.
The Boy in the Dress: why it's great for schools
Dennis is twelve years old and his school football team's star striker. But when Mum leaves home, life is tough. The only reminder Dennis has of Mum is a photo of her in a beautiful yellow dress. A dress rather like the one on the cover of Vogue on sale at Raj's newsagents. And also a bit like the one that Lisa James, the coolest girl in the school, is sketching in her note book.
What do you do if you like both football and dresses? And what will Mr Hawtrey the headteacher do when he discovers that his strict uniform code has been broken by a boy in a dress?
The story teaches children to follow their hearts, be confident in who they are, and not be afraid to like different things; importance messages for young children of today.
The Royal Shakespeare Company provides plenty when it comes to education, from teaching resources to events and workshops for pupils to take part in. Workshops are available for all Key Stages and can tie in with a variety of productions.
Further information
David Walliams commented: "I wanted to write a story that encouraged people to recognise that difference can be celebrated, that it's ok to be yourself. I've always loved musicals and, somehow, I'd always imagined this book to be made into a musical so to be working with the RSC, Mark Ravenhill and song-writing partners Robbie Williams and Guy Chambers on this new production feels like a dream collaboration."
For more information regarding the Royal Shakespeare Company's programme, visit www.rsc.org.uk.