Following Nick Gibb's speech on why good quality education matters, School Travel Organiser finds out where teachers can take pupils to inspire them in the subject.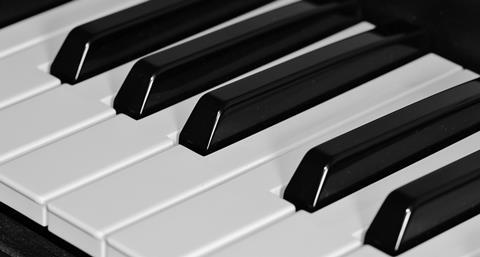 At the recent Mayor of London's Summit on School Music, schools minister Nick Gibb stressed the important part Music plays in the curriculum saying that "all children deserve to be given the chance to fulfil their musical potential.
"By the time they leave Key Stage 3, children from all backgrounds should be prepared to, if they wish, embark on a GCSE course with confidence."
The Music curriculum is designed to not only develop students' musical skills but to also increase their self-confidence, creativity and sense of achievement.
As well as learning in school there are opportunities for students to explore Music outside of the classroom. Here are some picks for where you can take your pupils to learn about and listen to great music.
Royal Opera House, London
Running throughout the curriculum for Key Stages 1 to 3 is the aim of getting students to listen to and appreciate music from across a range of historical periods, genres, style and traditions, including the works of the great composers and musicians.
Set in Covent Garden the Royal Opera House holds schools' matinees where students can be introduced to opera and ballet and have their musical knowledge broadened.
There is a choice of five full-length performances including the comic opera Il barbiere di Siviglia (26th September 2016) and dramatic opera Il trovatore (1st December), which are both suited to Secondary school students, as well as Madama Butterfly (20th March 2017), which is targeted towards Primary-aged pupils.
Before each performance the Royal Opera House will send a list of useful online resources, which can be used to enhance pupils' experience.
Schools are required to complete an application form in order to book. The Royal Opera House will then get in contact to let teachers know if their application has been successful.
For more information call 020-7212 9410 or e-mail schoolsmatinees@roh.org.uk
Royal Academy of Music, London
The Royal Academy of Music Museum in London is home to a collection of instruments, art, photography, manuscripts and scores.
Lending itself towards the Key Stage 2 and 3 curriculum aim of developing students' understanding of the history of music, the museum also has three small galleries for students to explore.
The Piano Gallery follows the evolution of the keyboard from the early 17th century to the early 20th century. Students can examine a group of Broadwood square and grand pianos dating from 1801 to 1844 to highlight how shape, materials and techniques changed during the period to make the piano more glamourous, powerful and with greater projection.
The Strings Gallery is a display of the variety of the academy's stringed instrument collection, which dates back to the 16th century, as well as archive materials of prints, etchings and scores.
Meanwhile the History of the Academy gallery shows the history of the oldest conservatoire in the United Kingdom and how music was shaped against the backdrop of Victorian social reform, both the World Wars and the Swinging Sixties.
The galleries have a maximum capacity of 25 people per group. Larger groups are asked to split into smaller groups and visit each gallery in rotation.
For more information call 020-7873 7443 or e-mail k.houston@ram.ac.uk.
Symphony Hall, Birmingham
The Symphony Hall in the centre of Birmingham hosts a Science of Sound workshop which sees the hall transformed into an interactive sound laboratory.
The workshop, which will be led by a team including musicians, technicians and a science specialist, is suitable for Key Stage 2 pupils as they learn how sound is made, how it travels and how humans hear.
This of course has direct links to the Science curriculum as well – specifically the Year 4 programme of study on Sound.
As well as the Science, students will get the chance to hear the Symphony Hall's 6,000 pipe organ and watch its Children's BAFTA nominated organ film, The Musical Mechanical Marvel.
Dates for the 2016-2017 event will be confirmed in the summer term.
For more information e-mail education@thsh.co.uk.