The capital is filled with museums, historical venues and one-of-a-kind sites linked to learning outside the classroom.
There's so much to choose from in the city - where do you even start? We've highlighted some of the big attractions with information about what's on offer for schools this year, whether it's enhancing young people's understanding of politics or bringing ancient history alive through artefacts.
1. UK Parliament
Where better to enhance an understanding of politics than where UK laws are made? Schools can book a free tour of UK Parliament, winners of the Best Education Workshops Award at the latest School Travel Awards ceremony. Following a tour, pupils can continue their learning inside its Education Centre - equipped with voting pods, tablets and interactive 360° projections.
Choose from a selection of workshops for pupils from age five to 18: through roleplay, debating and voting, pupils can consider how UK Parliament makes laws and how they can get involved; or they can travel back in time with a People's Parliament session, exploring how protesting has led to change. These are just a few of the activities available.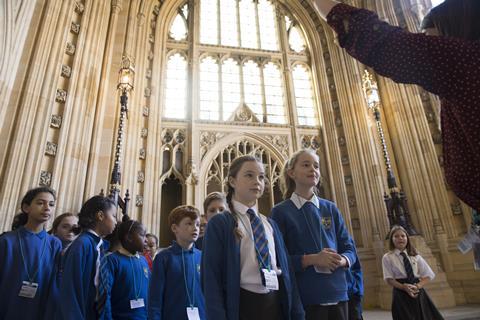 An immersive film visit and SEND days can be arranged, as well as a travel subsidy for eligible schools. You can find out more in the education brochure on the UK Parliament website.
Requests are now being taken for school trips between 14th April and 21st July - online request forms must be completed by 3rd February.
2. St Paul's Cathedral
All Key Stages can take part in a Themed Guided Visit at the iconic cathedral, dating back over 1,400 years. Religious Studies, Art, History, Maths and Science are among the subject options available, using the church space to explore topics like symbolism, shape and design, and the Great Fire of London.
Alternatively, schools can opt for an hour-long general visit for cross-curricular learning, introducing pupils to the cathedral's artefacts art and history, and the tombs and memorials of key figures such as Nelson and Florence Nightingale.
Secondary school groups will find plenty of opportunities to enhance their learning, including a Business Studies session where they will be asked the question: 'Is it possible for St Paul's Cathedral to be both a place of Christian worship and a viable business?'
SEND visits are also encouraged, with the site providing a range of resources that can be used during a trip alongside tailored Themed Guided Visits and workshops.
Find more information on the website.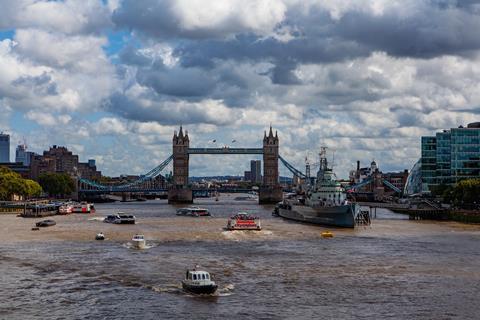 Did you know that Thames Clippers offers a 10% discount on travel for school groups?
Traversing London by river boat could be a more scenic and less stressful option than the Underground, and there are 23 piers to stop off at across the city. Hop off at Bankside Pier to see St Paul's, or the Westminster stop for a UK Parliament trip. Just book tickets in advance on the website.
3. National Gallery
Based in Trafalgar Square, the National Gallery is an exciting introduction to the world of art thanks to its impressive setting and vast collection. Gallery Educators are on hand to guide a school visit, designed for ages from four to 18. These sessions focus on between three and five paintings with the intention of creating a lasting impact surrounding as particular theme - examples include 'magical myths and beasts', 'the world around us - plants and animals' and 'religion in art'.
Pupils can immerse themselves further in the gallery's collection with a practical workshop. For example, Key Stage 1 students can practise their communication, dexterity and creativity by making a sculpture to take home at the end of their trip. Or, develop your own story linked to a series of paintings with the help of an actor.
Take a look at these and other available workshops available here.
4. British Museum
School groups of all ages can take a self-led tour of the British Museum, which houses major artefacts from two million years of history. Its collection understandably covers a great deal of content for Early Years to Key Stage 5 learning, with a full programme of sessions that can be paired with a visit to the museum.
Pupils aged 3-6 may be enraptured by printmaking, object handling or a Maths activity in the African galleries. Pick from Key Stage 2 workshops covering the ancient civilisations of Britain, Egypt, Greece or Rome.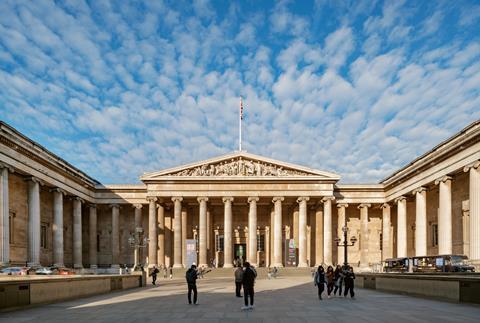 Less obvious sessions include a Relationship and Sexual Health Education activity that considers the topic in the context of different times and cultures. Or, an artist-led Japanese printmaking workshop drawing on the inspiration of the collection.
There's lots to discover – see the full list of opportunities on the museum's online dedicated school section.
Plus, the museum's schools programme allows free access for groups into special exhibitions. For example, the museum is currently hosting Troy: myth and reality, which explores the historical truth behind the ancient Greek legend.
In October, a special Thomas Becket exhibition will be opening to commemorate 850 years since the Archbishop of Canterbury's murder; you can sign up for details on the exhibition here.
5. ZSL London Zoo
Take learning outdoors with a visit to ZSL London Zoo, offering interactive sessions to classes of all ages, designed for up to 36 pupils. Here are just a few examples:
'Hands on' allows Early Years and Key Stage 1 to get to grips with different animal groups through sensory investigations of animal hair, scales and feathers.
Animal Behaviour Studies encourage A-Level students to carry out independent research into the zoo's squirrel monkeys, collecting and recording data as a scientific researcher would.
Minibeasts, endangered animals, conservation and habitats are just some of the other topics covered during an on-site workshop, which can be combined with a general zoo visit.
Once teachers have arranged their booking, they will receive a free entry ticket into the zoo, to better allow them to plan their school trip. Keep an eye on the Education Events page on the website, which lists exhibits and opportunities taking place throughout the year.
6. Tower of London
The once prison, royal residence and armoury was the most-visited paid attraction in London in 2018 according to the latest figures released. Pupils can experience the popular site themselves with a self-led visit, which includes tower admission, entry to the Jewel House and Crown Jewels and Lunchrooms for Key Stage 1 and 2 groups.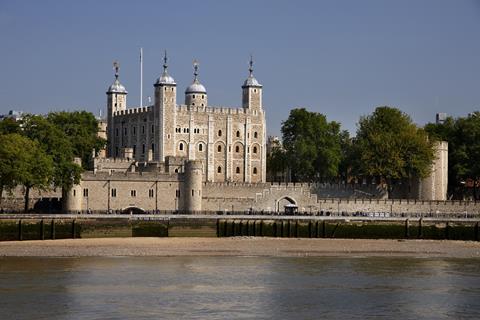 Expand the trip with a curriculum-linked session, led by expert presenters who seek to bring the palace's history to life. Key Stage 1 through to A-Level groups are covered, with workshops detailing topics the White Tower's power and defences, and the life of a prisoner held in the Tower of London.
Keen for something a bit different? Key Stage 2 pupils can take charge of their experience with a 'digital mission'. A choice of two self-led activities - 'The Lady's Royal Arrivals' or 'The Prisoner's Perilous Plot' - will challenge students to explore the palace while solving problems on an iPad.
London schools have been invited to join in with a week-long music festival at the Tower of London on 22nd to 28th June. Water City Music at the Tower is free for any school choirs, instrumental groups and bands to take part in, with family members of performers granted free entry. To find out more, email towermusic@hrp.org.uk.