Activity provider and School Travel Awards winner Kingswood explains why now is the perfect moment to take learning outside the classroom.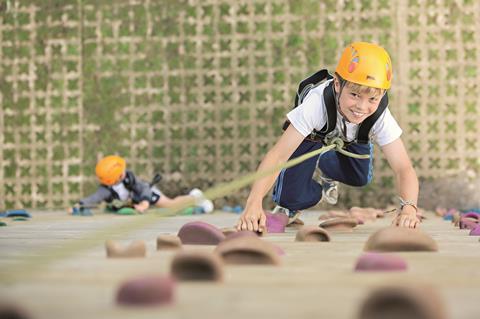 After two years of uncertainty, lockdowns and home-schooling, and with lighter evenings and warmer days, there has never been a better time to look ahead to a residential trip.
A residential gives young people an important taste of independence. They'll experience staying away from home, making beds and choosing what to eat at mealtimes, all of which help to develop key life skills which will serve them long after they return home. Sharing a room helps develop communication and empathy as children support each other whilst being away from home, in many cases for the first time.
Spending time together away from screens and in the outdoors allows pupils to bond with each other and with teachers, which can be especially useful in autumn residentials when those benefits last through the whole academic year.
Pupil comments:
"It was a once in a lifetime experience. You taught me that teamwork is the key to success and to trust your teammates who will support and encourage you. Thank you for teaching us new skills."
London-based primary school pupil
"My favourite activity was abseiling because it helped me push my limits."
Dorset-based primary school pupil
Many schools have already visited the 11 Kingswood adventure centres since trips were allowed to recommence in May 2021, and staff have heard first-hand how these experiences have never been more important for school groups. In fact, when Kingswood surveyed over 300 teachers last year, over 90% said that the reintroduction of residential trips would have a positive impact on the mental health and wellbeing of children.
Two-thirds said they felt that young people had lost part of their childhood due to Covid, and over 80% felt there had been too much screen time. By spending time outdoors with their peers, a residential trip rebuilds face-to-face communication skills, confidence and resilience, all things we know young people have struggled with since the pandemic.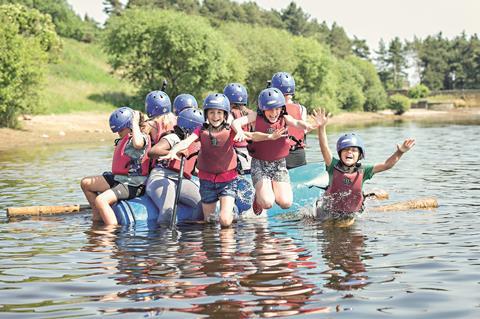 Pandemic impact
An All-Party Parliamentary Group (APPG) report on the impact of the pandemic on the mental health of young people demonstrated clearly the genuine and immediate need to bring children together, in the outdoors and re-engage with themselves and those around them.
Kingswood recently spoke to Dr Emma Whewell, deputy subject leader for Sport and Exercise at the University of Northampton, who contributed to the report. She said: "Mental health is very personal and children have definitely been impacted differently by the pandemic.
"Social media in particular has led to a warped perception of what young people think they should look, behave and even sound like, and interacting purely through screens restricts emotional development because children need to learn how to use body language to understand how someone is feeling. Combining this with less access to outside spaces where young people can interact and develop their motor skills has resulted in a loss of confidence for some children."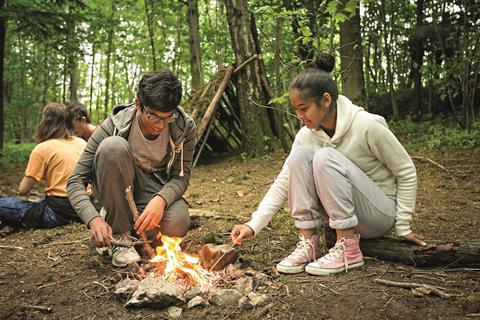 Of course, a residential trip does mean time away from traditional classroom-based learning. And at a time when schools are playing catch-up with the curriculum, it's understandable that a residential might be looked at as a 'just for fun' activity. However play is a core part of activity curriculums too, meaning residential activity programmes are a great way to strengthen some all-important character muscles whist having fun. Children can build valuable relationships and communication skills with their peers during their trip, developing skills without even realising it as they play, learn and grow together.
This is just one of the many benefits of residential trips, though. There are so many essential life skills that pupils gain from their residential trip and spending time outside the classroom, most notably confidence and resilience. There have been numerous studies and statistics over the last decade which demonstrate that residential trips are one of the best ways to build these important skills in young people.
A residential with Kingswood gives young people an important taste of independence.
The opportunity for pupils to tackle new challenges and stretch outside their comfort zones is also great for building resilience. The 'challenge and risk' element of the OFSTED Inspection Framework can be tricky for teachers to approach within a school setting and that's why adventure centres such as Kingswood are an ideal opportunity for pupils to try new things and sometimes face their fears in a safe and supportive environment, with specially trained team members on hand to encourage them every step of the way. This new-found resilience and confidence is a real boost to young people's wellbeing and can help support their mental health.
The benefits of residential camps are far-reaching beyond childhood, providing children with lots of crucial life skills which will equip young people with the tools they need to progress through education and the many opportunities beyond. Kingswood works with activity specialist In2action to ensure their programmes are well-balanced with a variety of activities to allow for growth in a mix of skills and behaviours that are developed through the course of the trip.

For over 35 years, Kingswood's transformative trips have encouraged young people to build confidence and resilience by taking on fun challenges. With nine activity centres across the UK, plus a Château in France, the team provides life changing experiences for all abilities.