The 'My Best School Trip' Award, part of the School Travel Awards, celebrates educational visits that achieve their objectives as well as giving children a rich and rewarding experience.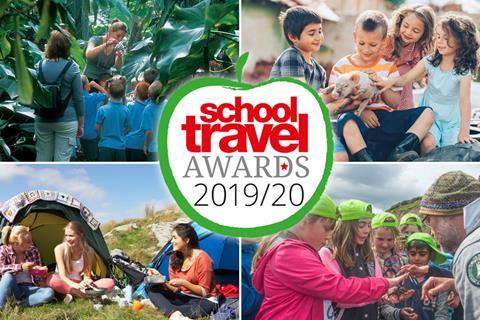 The award is open to teachers of Key Stage 1- 4 with the opportunity to win £1,500 for the school to spend on a future educational visit.
As ever, this year's entries were shortlisted by School Travel Organiser and then put in front of an expert judging panel to assess the trips' objectives, inclusivity and learning outcomes, among other critieria.
The 2019/20 winning school is:
Kingswood House School, Surrey, for their Year 9 'Making of Modern Britain' trip.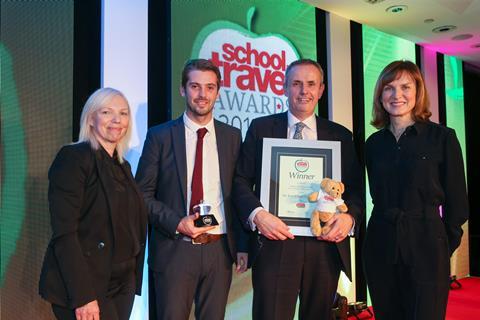 The school was announced as the winner at the five-star School Travel Awards ceremony, which took place on Friday 15th November at the Royal Garden Hotel in Kensington, London. For the full report about the ceremony click here.
"It is a great accolade to be acknowledged by the judging panel at School Travel Organiser; this reaffirms our belief and commitment in offering life-changing experiences for all our pupils to enjoy."

Ian Mitchell, deputy headteacher, Kingswood House School, Surrey
The judging panel selected three other entries as finalists for the award.
Bleak Hill Primary School, Merseyside, for their Year 4 Town Hall democracy trip entered by Janet Sharples who said it was a "fantastic opportunity" to bring the year group of 60 children together.
Jack Tizard School, London, for their Leavers' Class trip to Butlins in Bognor Regis entered by Katie Medwell-Bates who made links with a local estate agent to give students, with a range of severe learning difficulties the chance to experience a three-day trip to Butlins.
Kingstone and Thruxton Primary School, Herefordshire, for their Year 4 residential to Longtown Activity Centre in Hereford, entered by Amy Bilbrough who clearly recognises the importance of giving children the chance to go on a residential.
About the winning trip
Mr Mitchell entered the six-day trip which had a very simple premise – to take learning into the wider world and to bring the wider world into learning. It took in many parts of Britain including Manchester, Liverpool, Bristol, Runnymede and the former coal-mining valleys of South Wales.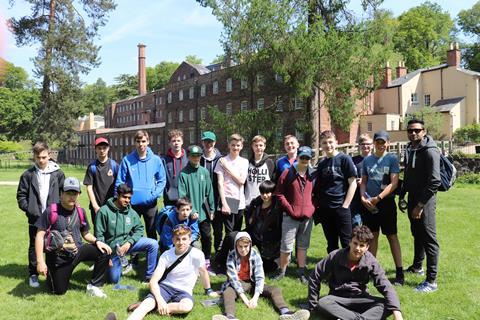 With links to a wide range of topics from PSHE and Music to History, Geography, English and PE, Mr Mitchell said the trip has spawned a complete learning module to help pupils become better independent learners.
He added: "Over the years, a strong ethos of education outside the classroom has developed at the school to such a degree that trips have become a cornerstone of our multi-sensory and inclusive approach to education. The school is buzzing because of receiving the award!"
What the pupils said:
"The trip was a real eye-opener into the rich history of this country and how it was created. We got to learn about current issues too like homelessness and even had a sleep out to raise money for a charity in Manchester"

Jack, aged 13


"We went to so many brilliant places and I learned so much about what is means to be British. I can't really say which one was my favourite place as I enjoyed everything and I learned how the country I live in was made."

Freddie, aged 13
Could your school win £1,500 next year?
The initiative for the 2020/21 School Travel Awards will launch in February but if you're planning school trips now, one of them could be next year's award winner – bagging your school the prize money.
Keep an eye out for details at www.schooltravelorganiser.com/awards and if you need any help call the editorial team on 01908-613323.