Teachers could win a school trip to see Bend it like Beckham by entering a competition on hotticketsforschools.com.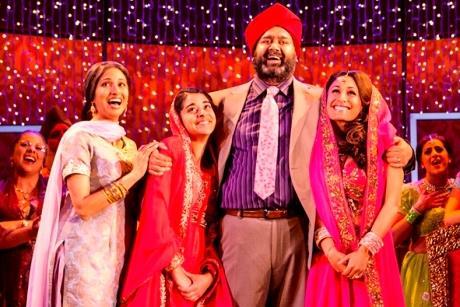 The class visiting the musical comedy will get to watch the show, as well as engage in an exclusive question and answer session with Howard Goodall, the composer of the Bend it like Beckham score.
Great for learning
Bend It Like Beckham celebrates Britain's diverse culture and the vibrant community we live in today. It is a story of growing up, of friendship and family loyalty and following dreams.
The musical provides a wealth of discussion material for pupils, supporting many areas of study in the National Curriculum including Citizenship, Drama and Theatre studies, Music, PSHE, English, Physical Education, Media Studies and Religious Studies.
In particular, PHSE themes of culture, race, sexism and sexuality can be explored through the production, as well as key English topics of grammar, vocabulary, dialogue and genre.
Synopsis
Featuring an original score with a Punjabi kick, Bend It Like Beckham tells the story of Jess who needs to choose between living up to family expectations of university, career and marriage, or following in the footsteps of her hero David Beckham.
When the talented teenage footballer is spotted playing football in Southall, a world of opportunities opens up before her. But as the day of her sister's traditional Indian wedding approaches, Jess needs to pick sides.
The competition closes on 24th January, and the winner will be announced on 25th.
Visit www.hotticketsforschools.com/competition/ and fill in your details for a chance to win
Photo credit: Ellie Kurttz.