The Council for Learning Outside the Classroom (CLOtC) is running a series of CPD workshops for teachers, offering a mix of practical advice from education professionals and case studies to inspire schools to take learning away from desks.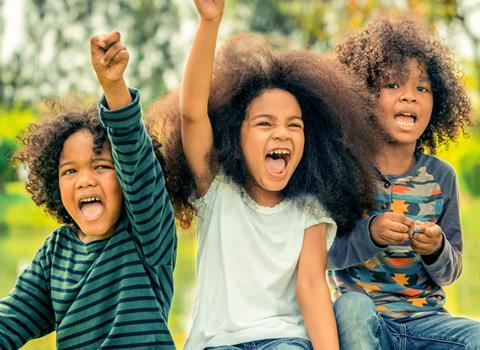 The workshops are part of a new programme which will run after school on selected days until the end of the summer term. They feature a range of speakers who are said to be experienced educational professionals and skilled at implementing Learning Outside the Classroom (LOtC) at their own schools.
The sessions have been designed for teachers and school staff who are interested in learning more and are open to all schools, irrespective of whether they have been practising LOtC already.
The sessions are free for CLOtC members and schools in the West Midlands who are taking part in the Waterways, Wildlife and Wellbeing project.
Kim Hudson, accreditations and CPD manager at the CLOtC, said: "We've designed this programme of CPD sessions to accompany the support we now offer to schools through our new Learning Beyond package.
"Whether schools are just at the start of their LOtC journey or already embedding it in their curriculum, there is something in the programme for everyone. We wanted to be able to offer an opportunity for schools to get a mix of practical advice from educational professionals as well as case studies from fellow teachers to showcase what they do and how they do it, providing inspiration and ideas."
The CPD events will help teachers…
Learn from other schools and their learning outside the classroom experiences.
Explore how to use learning outside the classroom to build character, develop resilience and improve the well-being of pupils.
Learn how to develop a whole school approach to learning beyond the classroom and how to audit your current learning outside the classroom provision.
Try out curriculum-linked practical lesson ideas.
The CPD sessions are suitable for all types of schools except 'Embedding LOtC delivery across your school', which is aimed at primary schools. Sessions include:
Balancing the risks for LOtC: Thursday 17th March, 3.45pm - 5.15pm
Minimising bureaucracy and proportionate risk management when working with students in school grounds and local areas.
Speaker: Sarah Atkins, LOtC development officer (West Midlands) and outdoor education advisor.
Using your school grounds for learning: Thursday 31st March, 3.45pm - 5.15pm
Consider the practicalities of taking lessons into your school grounds – developing teacher confidence/skills, and activity ideas.
Speaker: Kim Hudson, CLOtC accreditations and CPD manager/Inspiring Outdoors.
Nature connectedness through LOtC: Tuesday 28th June, 3.45pm - 5.15pm
Understand the value of nature connectedness, its proven link to wellbeing for both students and staff, and how to incorporate it into your LOtC delivery.
Speakers: CLOtC Staff.
Evaluating and monitoring your LOtC: Tuesday 12th July, 3.45 - 5.15pm
Develop your existing evaluation and monitoring techniques to ensure LOtC has impact.

Speakers: Steve Dool, chair of CLOtC board of trustees and former headteacher of Gold LOtC Mark school.
The CPD sessions are free for CLOtC members. Non-members are welcome to take part at a cost of £45. To book your place, sign up at www.bookwhen.com/clotcevents.