Tim Vine will co-host the School Travel Awards Lunch and Ceremony this year, taking over the reins from news broadcaster Fiona Bruce.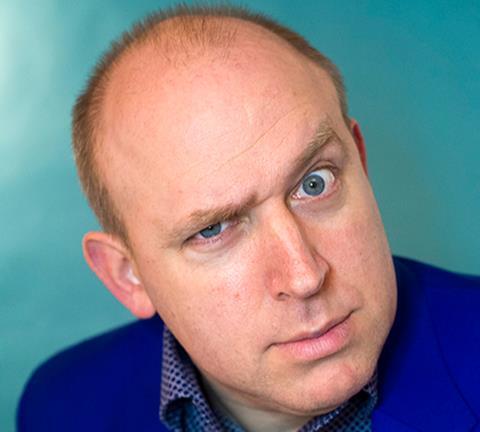 Well-known for his one-liner jokes and for his appearance in the award-winning BBC sitcom Not Going Out, Tim started out in stand-up comedy back in 1991 at the Comedy Café in London. He has since performed sell-out shows at the Edinburgh Festival and in 2000 performed in the Royal Variety Show in front of Prince Charles.
His TV appearances include ITV's The Sketch Show, which won a BAFTA, BBC's Live at the Apollo, QI, winning Celebrity Mastermind; he also hosted the ITV game show Don't Blow the Inheritance and has had fun on celebrity versions of The Chase, Pointless, Tipping Point and Catchphrase among others.
In 2004 he broke the Guinness world record for the most jokes told in an hour (499) and his stand-up comedy has been performed as far afield as Australia, Montreal, USA and Singapore. He has also appeared in seven pantomimes over the years.
STO publisher Rob Yandell said: "After three amazing years with Fiona Bruce co-hosting our Awards Lunch and Ceremony, we thought it would be nice to have a change and freshen things up and we are delighted that Tim has agreed to participate on 13th November.
"He is hugely popular and a really funny man, so we are set for a lot of laughs and another unique event at the Royal Garden Hotel this autumn."
Voting is now open for this year's awards
Votes, nominations and entries can now be made at schooltravelorganiser.com/awards.
If you have any questions or need help email editorial@schooltravelorganiser.com.
Amid such challenging times, it's even more important to spread some cheer so let us support the many people, attractions, venues and tour operators who make learning outside the classroom possible. Because, when school trips resume, we'll need them more than ever, and so will the children.
Event date is subject to ongoing Government rulings on public assembly and therefore the organisers reserve the right to make appropriate changes if required affecting the date or venue at their absolute discretion. See terms and conditions here.