A group of Primary school children and their teachers were treated to a day out at Longleat Safari Park in Wiltshire, courtesy of coach company Bakers Dolphin.

Organised by the Rotary Club of Weston-super-Mare, the trip was part of the KidsOut scheme which takes thousands of disadvantaged children across the UK on a day out each year.
The day began with a complimentary breakfast at Morrisons, after which the coach drove the children and teachers to Longleat Safari where they enjoyed animal encounters, a boat trip around the lake as well as feeding the sea lions and seeing the hippos.
Clive Morris, Rotary Club member, said they take children out who the teachers feel most deserve a day out. He added: "For more than 10 years we have been taking kids to Longleat.
"Bakers Dolphin have always provided an excellent service to us and this year was no exception. Our driver, Isabel Thornton was excellent – she was very helpful and the children loved her. The coach was nothing like an average school bus. The facilities on board were excellent."
Bakers Dolphin sales and marketing director Amanda Harrington added: "We have been involved with the Rotary Club for many years, and it's always a pleasure to be part of an enjoyable day out for children who really deserve it."
The coach firm is one of the many travel companies working in collaboration with KidsOut. It runs a number of school services across the UK including hire for school trips.
Find out more at www.bakersdolphin.com
School trips to Longleat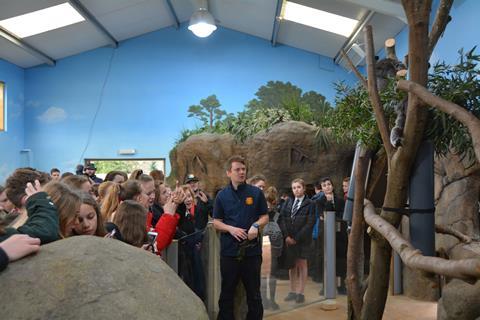 With a wide range of attractions, a trip to Longleat can tie in with several subjects and topics including English, Science, History & Art.
There are a number of workshops to choose from, suitable for Key Stage 1-5 including sessions linked to the new Koala Creek Exhibit (pictured right) which opened earlier this year.
Head to www.longleat.co.uk/education for more information