You've been on a fantastic school trip but back in the classroom it's soon forgotten…sound familiar? Peter Carne, Learning Away Ambassador, looks at why it's essential to evaluate your residentials, how to do it, and how you can use your analysis.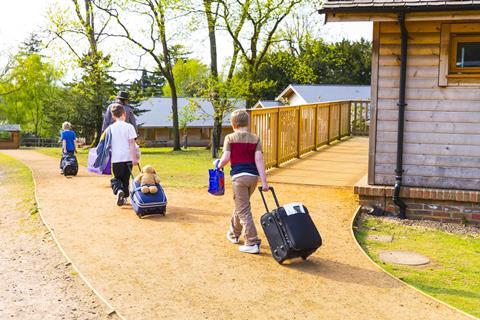 Evaluating your residential provides the evidence for celebrating students' successes and achievements, as well as identifying what has not worked so well. It helps you to check whether what you are doing is still meeting the needs of young people and their families and creates a basis for next steps in your students' learning.
It is likely that you evaluate the classroom-based activities you develop already, and the reasons for evaluating learning outside the classroom, on residential, are no different.
So, why is evaluation useful?
Assessing the impacts and benefits of a residential experience: Evaluation indicates whether or not an intervention (in this case a residential) is effective and has achieved its purpose. Without evaluation, it is impossible to know whether it's having a positive impact on learning. Evaluating a residential will tell you what impacts and benefits the residential has had on students, staff and the school as a whole.
The experience of the evaluation process itself (for students and staff): Being involved in both the design and implementation of evaluation is a valuable experience for staff and students, especially if the students are involved in the process as active participants. This approach is known as 'participatory evaluation', providing a meaningful way for everyone to learn about the process of change.
Planning for future residentials: Evaluation guides future action. It can help to identify strengths and weaknesses in the residential experience. By investing evaluation time in carefully recording what is being done and by measuring outcomes, it is easier to review the experience, identify improvements and plan for future residentials. Evaluation is not just about demonstrating success; it is also about learning why things don't work.
Making the best use of your evaluation evidence: Evaluation can justify the experience and gather support for future residentials by illustrating what has been achieved; demonstrating whether you have used your resources – people, time and money – effectively.
The Learning Away Evaluation Toolkit
There are many different approaches to evaluation, and there is no one 'right' way that will work for all residentials. Learning Away has developed a toolkit to help teachers and others responsible for planning or leading trips, to evaluate the experience. It can be used to evaluate a single residential or programme of residentials.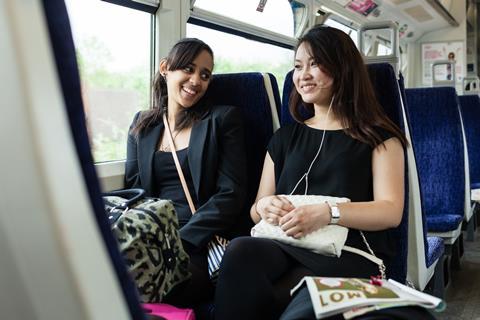 It is a toolkit or toolbox, containing a number of different tools. It aims to help you design a simple evaluation plan and to show how you could use these practical tools or skills to carry out your evaluation and collect your data.
This free resource can be found at www.learningaway.org.uk/free-resources/evaluation-tool-kit/
10 top tips for planning, designing & using your evaluation
Evaluation must be an integral and essential part of the planning of your residential from the start.
The first step to conducting an evaluation is to identify what you are going to evaluate. Establish exactly what it is you want to find out. What are the aims or impacts you would hope to achieve, once back at school, as a result of providing the residential?
Do you need to benchmark? You may need to collect some baseline data or evidence before the residential takes place in order to truly evaluate its impact.
Decide upon the most effective methodology. To do this you may want to consider these questions. What evidence or data do you think is most valuable and why? 
What sort of data can you collect? How much data do you expect to gather? What kind of data would be useful to show to others?
Decide whether it is possible or preferable to use qualitative or quantitative methodological approaches (or both). Qualitative data is information gathered from what people say and feel or what is observed. Quantitative data is information that can be counted.
Do you want to know whether the residential has had a longer-term impact, as well as immediately after your return to school?
Make sure you know how you will make sense of or 'analyse' the data you have collected. You may want to consider these questions. To what extent were the residential's aim and objectives achieved? What impact did the residential have on the participants? What evidence do you have? Were there any unexpected outcomes? Why may they have occurred? What would you do differently next time?
There is no point undertaking evaluation if you are not going to use what you've found out, so think about the 'report' you might produce. This could be a written report, a PowerPoint presentation (to use in assemblies, staff/governors' meetings or parents' evenings), or posters/displays. Could you make your findings available on your school's website? Or summarise them in blogs or on other social media, such as Twitter and Facebook?
Use these as promotional opportunities to celebrate the benefits and outcomes of the residential, and to gather support for future residentials.
Use your evaluation evidence to start planning your next residential or programme of residentials!
Case Studies: We hear from two teachers about their experience of evaluation
"From the moment the students enter the Academy's doors on the induction days in Year 7, to the day they leave, they experience learning in a variety of contexts and locations – visits to art galleries, waterfalls, car manufacturing plants and even to Everest if they wish.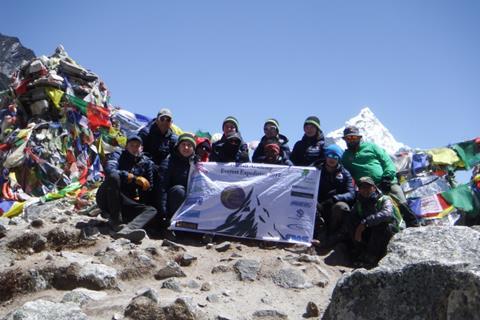 Every time a residential takes place, no matter where it is, the students are filmed and interviewed. As well as being able to share their experiences with the whole of the Academy via our weekly broadcast sessions, these films provide a valuable opportunity for staff and students to review their residential, to understand what was good and what was not so good, what could be improved or developed. An evaluation form is completed after each residential which is submitted to the senior leadership team.
Evaluation is crucial and shouldn't be forgotten. It helps ensure our students get the most from their experience and they are all able to achieve their potential. Our staff are also able to better understand the impact that the course has had, whether it has met the learning objectives set and how the experience could be improved in future." Jon Clarke, Walsall Academy
"Evaluating residentials is really critical for Gledhow. The school feels that if they are going to spend critical teacher and pupil time preparing, planning and going on residentials, they need to know that the experience is meeting its learning objectives, they also need to ensure they are getting value for money.
"We survey pupils and parents after each residential and use these surveys to evaluate the impact, to understand the positives and areas for improvements. There is then an informal process and dialogue with staff about how the school can develop the residential programme." Michael Walker, Gledhow Primary School
So you've got your evaluation evidence - what can you use it for?
There is no point undertaking evaluation if you are not going to use your evaluation evidence. Use it to …
Find out if you have achieved your aims: Has the residential been effective and achieved its purpose? Has it had a positive impact on learning?
'Make the case' to senior leaders and other staff, governors and parents/carers: Justify the experience and gather support for future residentials by illustrating to others what has been achieved. Use your evaluation to 'sell' the experience to other students, especially those perhaps reluctant to take part for whatever reason.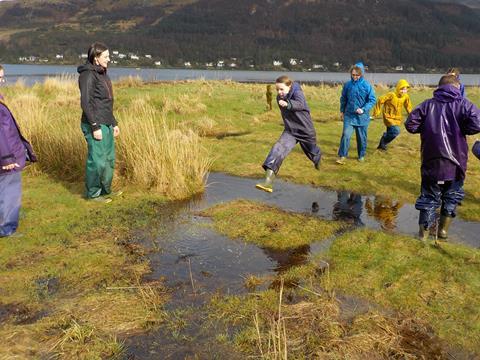 Review and help you plan future residentials: Use it to identify strengths and weaknesses, identify improvements and plan for future residentials. Are there things you could do better or differently? What worked? What didn't work? Does your evaluation suggest a different programme of activities or time of year?
Give feedback to providers: If you've used a provider organisation to help you deliver your residential, share your evaluation evidence with them. What went well and/or didn't go so well? How might you plan your next residential more effectively together.
Demonstrate effective use of Pupil Premium: Your evaluation could provide evidence to Ofsted if, like many schools, you've used pupil premium to fund residentials to raise the attainment of disadvantaged pupils.
Provide support for funding applications: Evaluation findings can provide powerful evidence of the educational value of the experience to funders e.g. your school's PTA or grant making charities and awarding bodies (who often ask to see evidence of need and/or impact). Students can also use it as promotional material to support their own fundraising schemes.

Peter Carne, OBE, is a Learning Away Ambassador and was previously project leader for the Paul Hamlyn Foundation's initiative, which aims to support schools in significantly enhancing young people's learning. He is a former Geography teacher and later worked for Learning through Landscapes, becoming its head in London and later as director of operations. From 2007 to 2010, Peter worked for Farming and Countryside Education to jointly project manage the Growing Schools programme. He was awarded an OBE in the 2010 New Year Honours List (for services to education).
View full Profile