Discover how a day at the gallery inspired a whole class to become more interested in Art.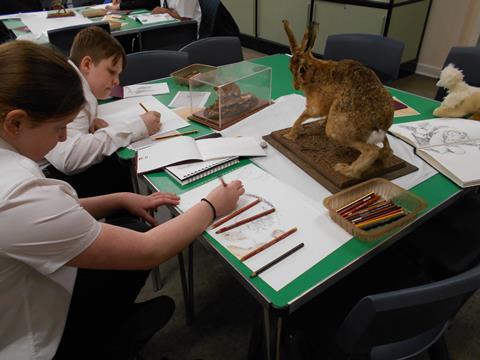 School: Staverton Primary School, Trowbridge, Wiltshire
Subject: Art
Number of pupils: 28
As an Arts Award provider, Bristol Museums support local schools to complete the Discover level award. 'Discover in a day' workshops for Key Stage 2 pupils are tailored to museum exhibitions to provide a stimulus for pupils' work and encourage children to learn about the arts around them.
To mark the 500th anniversary of Leonardo da Vinci's death, Bristol Museum & Art Gallery displayed 12 of his finest drawings as part of #Leonardo500. Leonardo da Vinci: A Life in Drawing included landmark anatomical studies to sketches of mythical beasts.
Funding was sought to provide the cost of coach travel and class visits to Leonardo da Vinci: A Life in Drawing. Schools in priority neighbourhoods, known to have had little contact with Bristol Culture over the last three years, were approached to take part.
From February to May, Bristol Museum & Art Gallery also used funding to employ two artists in residence in an effort to provide drawing technical expertise, hints and tips for learners of all ages visiting the museum. Artists Freya Gabie and Christine Allison supported pupils' learning during the 'Discover in a day' Arts Award workshops.
"Now I have learnt more about drawing it encourages me to draw more at home."

Pupil comment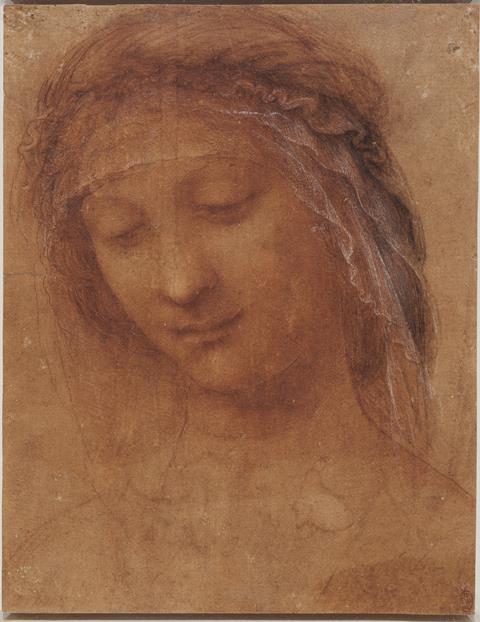 Key Stage 2 pupils took part in artist-led activities including Leonardo's use of drawing to make sense of his own ideas.
Caroline Barlow, teacher at Staverton Primary, said of the benefits of taking part in the Arts Award day: "We had an excellent day visiting the Bristol Museum & Art Gallery.
"My Year 4 class really enjoy art activities, in particular drawing, so I had been searching for a trip to encourage and develop their art skills.
"The pupils hadn't visited an art gallery or art exhibition before. But, because we were going, one of the boys visited the Leonardo drawings with his father the week before as they both enjoy art and his father wanted to see the drawings with him.
"Several children were delighted by the colour wheel and one wants to go back to the museum with her family. I honestly believe that has made a lasting difference to the way the children look at art by other artists and approach their own projects.
"The trip encouraged me to draw more as I now know art is whatever you want it to be."

Pupil comment
"Christine and Freya were brilliant and persuaded the children to persevere and develop their portraits, even the less confident ones who might usually give up quite early on. Rachael, Christine and Freya really wanted the children to view themselves as artists and have skills they could develop in the future.
"Another change I will make to my approach to art in the future is that I may now show the children a range of works by different artists to inspire and inform them. In the past I would have focused on one artist at a time."
"It has changed how I feel about art because I found out there are loads of different forms of art."

Pupil comment
For Bristol Culture, during the Leonardo 500 project, relationships were established with schools that do not usually access museum learning activities and are from identified priority neighbourhoods in Bristol. Activities such as these help contribute towards a target of 100% Bristol schools having contact with the museum service over a three year period.
The learning team now also have further experience at tailoring arts activities to temporary exhibitions and have developed skills in facilitating activities between artists and pupils.